Red Cedar Optometry uses the most up-to-date technology to ensure the best eye care possible. Here are some of the different types of tests and equipment
you may experience
on a visit.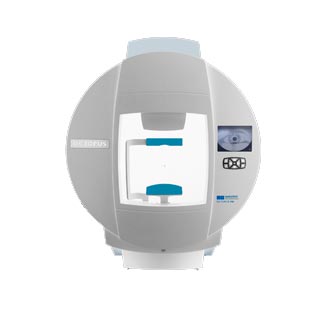 Octopus 900
This is used to assist with Glaucoma detection. It's designed for the examination, analysis and documentation of the field of sight, especially the light difference sensitivity and other functions of the human eye.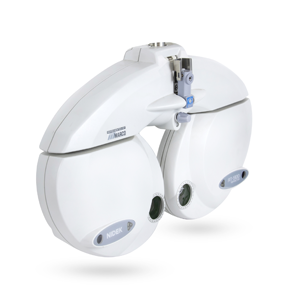 Nidek RT 5100
The RT-5100 fulfills the operators' two dreams: Sophisticated design and comfortable examination. Its stylish design perfectly fits in a small space, providing a quick and accurate exam for both operators and patients. The RT-5100 offers quick and smooth lens changes, allowing the operator to show minute changes of prescription at the touch of a button.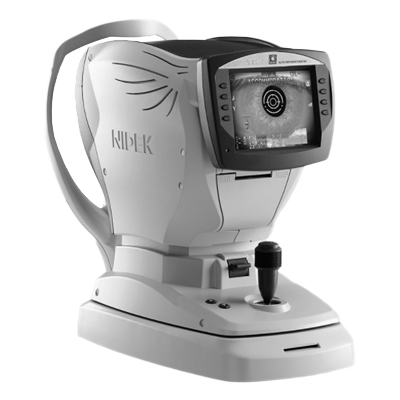 ARK-1a Autorefractor & Keratometer
Very accurate in the assessment of vision, contact lens fitting and various diseases of the cornea and inner eye structures. Using an automated, computerized refracting system, we can determine the best prescription for you.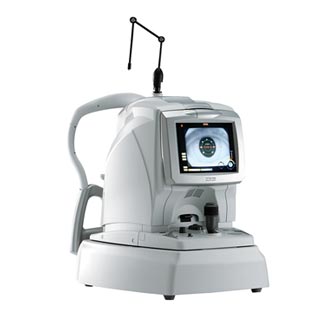 RS-3000 Advance
OCT technology generates high-resolution, cross-sectional and three-dimensional (3D) images of the retina, optic disc and anterior segment, to give you valuable information that aids in the diagnosis and management of a range of ocular diseases.
OCT (Optical Coherence Tomography) & Retinal Camera
The OCT & Retinal Camera combo is a very powerful piece of technology. From taking standard pictures of the front and the back of the eye (ex: for a nevus) to scanning the 10 layers of the retina (ex: for macular degeneration).
Similar to how an ultrasound uses ultrasound waves as a non-invasive way to create an image. The OCT technology uses light waves to create a visual representation of the retina. This non-invasive scan of the 10 layers of the retina is a very key tool in monitoring for conditions.
The OCT machine can also be used to measure the anterior (front) segments of the eye such as the cornea and the anterior chamber angle.
Visual Field
The Visual Field machine is very helpful in measuring a patient's peripheral vision for each eye individually (ex: glaucoma) or with both eyes together (ex: MTO standards).
Automatic Phoropter
It wouldn't be a complete "optometry" experience without the typical "which is better 1… or 2…". Our automatic phoropter makes it easier for our patients to choose the perfect lens combinations for the sharpest vision. It can quickly and easily show you the difference between your old and soon-to-be new glasses. From what we've heard from our patients, this is by far the best perk!